our focus
Rental Properties
Multifamily Homes
Joint Ventures
Distressed and Performing Mortgage Notes
Portfolio
Real Estate Investments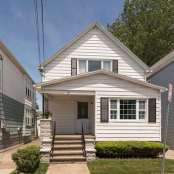 Purchase Price: $57,000
Rehab: $2,800
Gross Monthly Rent: $1,150

3 Beds, 2 Baths

Sold Price $67,500 (2017)
Purchase Price: $84,500
Rehab: $3,000
Gross Monthly Rent: $2,000

6 Beds, 4 Baths

Sold Price: $89,000 (2017)
About us
We are a dynamic real estate partnership focused on purchasing multi-family properties in the re-surging Buffalo region. Teaming up with the best local agents, lenders, dealmakers and property managers.
We are seeking quality homes in safe neighborhoods that cash-flow. We are also open to participating in joint ventures, fix and flips and notes.
Rental Properties

Real Estate Deals

Joint Ventures

Mortgage Notes and Rehabs

Notes

Alternative Investments
LATEST NEWS

SolarCity is building North America's largest solar manufacturing facility in South Buffalo.  It is currently on track to be operational in 2016 with full production ramp up in 2017 (source).  Check out this neat video of the SolarCity manufacturing process.
Previous
Next